Emergency relief in 6 provinces in Central Vietnam: Bright smile after flooded days
The recovery from floods and storms always faces many difficulties, especially for older people who have weaker health and limited access to loans and public services is limited. Hence, natural disaster prevention and recovery projects should consider the overarching factor, which creates a friendly environment for older people so that they can live healthy and indignity.
Ms. Ho Thi Lanh*, an 80 years old Van Kieu ethnic minority lady, is one of 30 older people receiving emergency cash support from HelpAge International in Vietnam (HAIV). As an old lady who lives with poor children, she met many hardships as the flood emerged. With the money given, she can buy more food when rice and crops were gone, and medicine for her chronic heart disease as well. A bright smile blooming on her face as the hardships are shared.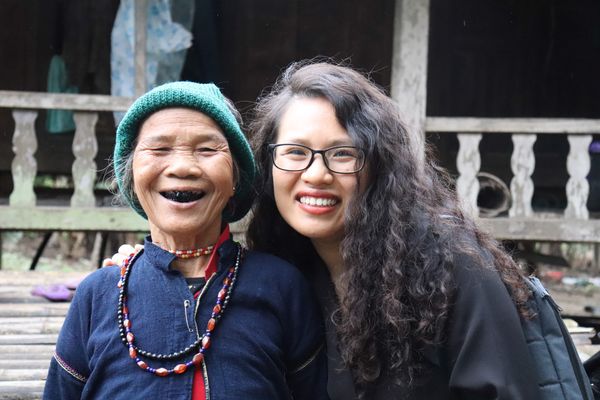 Talking with HAIV, Ms. Lanh said: "The flood was extremely strong. I have never seen such rapid and strong water rise". Ms. Lanh shared that there are Natural Disaster Prevention Committee and technical support group in her commune. With a loudspeaker, they had carried out propaganda, warning, and relief every day in the last rainy and flood months. When floodwater leveled up, she was evacuated to a safe place by her family and the technical support group of Mo O commune.
Two months after the historic flood and five consecutive storms in October 2020, residents in Dakrong district, Quang Tri province are currently undertaking flood recovery. They are cleaning, treating the water sources blocked by landslides, clear up soil and gravel in the fields to prepare for a new crop of crops to stabilize life.
Among the 12 communes of Dakrong district, Mo O and Huong Hiep are the most disadvantaged communes and suffer the most damages during the last flood. At some point, as the floodwater rises, more than 1,300 families are evacuated to the cultural house of the commune to for safty shelter. According to the representative of Mo O commune Association of the Elderly, crops were severely damaged by heavy rain and floods. Hectares of cassava and maize were flooded, hundreds of cattle and poultry were swept away. Along with that, there are many landslides causing traffic jams, blocked water sources. Mud and rock pouring into the fields that cannot resolve immediately.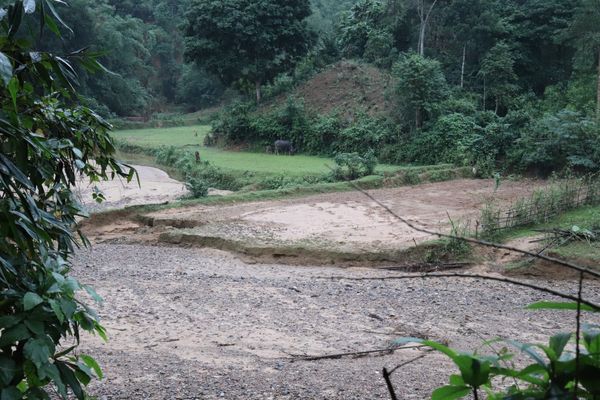 HAI's emergency relief in 6 central provinces that have just experienced a flood of history, including Quang Nam, Quang Ngai, Quang Tri, Ha Tinh, Thua Thien Hue, and Quang Binh. In response to the Government's call, HelpAge International provided a total of VND 633 million to 6 provinces. This amount will be used to provide cash support to 1218 older people in difficult circumstances, especially the older and women. This activity is done through the Representative Committee of the Association of the Elderly in 6 provinces, with the support of Vietnam Association of the Elderly.
*Names changed to protect their identities
Photos: Hang Le/ HelpAge International in Vietnam