EU AND SUNI-SEA RESEARCH PROJECT TEAM VISIT AND WORK IN HAI PHONG
Hai Phong is one of two areas of the SUNI-SEA project: Scaling-Up NCD Interventions in South East Asia in Vietnam to address growing concerns about NCDs and its burden. This research project will be implemented for 4 years, starting in 2019, in Vietnam, Indonesia, and Myanmar under the cooperation of a consortium of 9 members from Europe and Southeast Asia.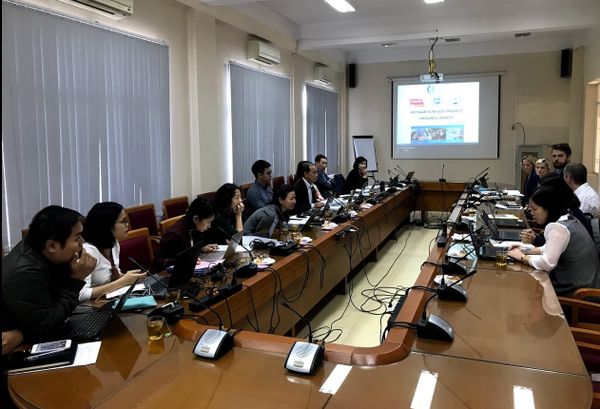 On December 3, the project team had a meeting with representatives of the People's Committee, representatives of Association of the Elderly at all levels, representatives of Provincial Medical Center and Commune Health Station as well as the representative of the Intergeneration Self-Help Club (ISHC) Management Board (CMB) of An Thung village, Tien Cuong commune, Tien Lang district. ISHC model is a community-based intervention project, focusing on the elderly, to promote the livelihoods and the role of older people in the community. The ISHC model was developed by HelpAge International in Vietnam. In 2016, the Prime Minister issued Decision 1533 / QD-TTG, requiring local governments to allocate budgets for the establishment of ISHC nationwide; mass organizations and local agencies such as Vietnamese Fatherland Front, Women's Union and Vietnamese Association of the Elderly will take the lead in implementing this Decision. In SUNI-SEA research project, the model of ISHC was selected as a community-based model to implement interventions and prevention of hypertension and diabetes in the community, besides medical interventions in the primary health care facilities.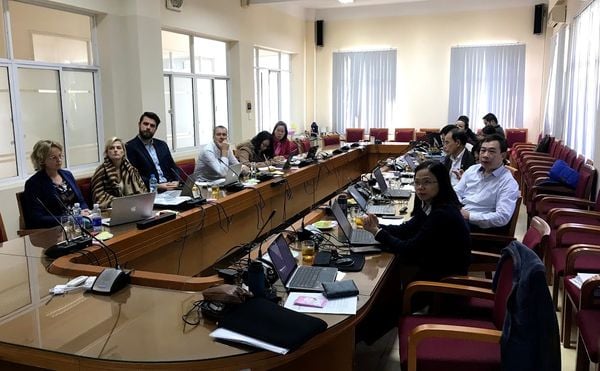 At the District People's Committee office, the project team had the opportunity to meet, exchange and learn about the overall socio-economic situation of the province, as well as local health plans and interventions regarding the prevention and treatment of hypertension and diabetes. The team also had time to learn about health care activities of the ISHC model such as monthly weight and blood pressure measurement, organize daily exercise, communication to raise awareness about health issues, etc. In the afternoon, the team continued to work with Hai Phong Department of Health and learn more about the health plans and programs related to hypertension and diabetes being implemented locally. The project team also had a working session within the team to update the project progress, present and discuss the proposed plans for the next phase of the project in the 2 next working days.